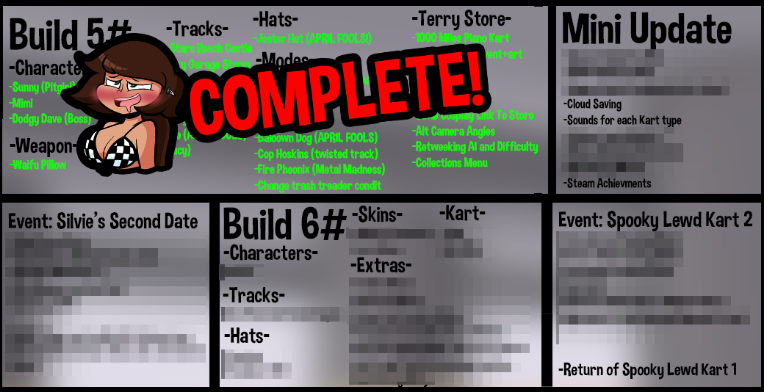 We are a few days away from the mini update, which will add a lot of cool features and groundwork for the games completion. Meanwhile we wanted to share the next leg.
Silvies Second Date is coming. We have heard the cries and we did reach that goal so its time to put this one in the game. Its an all new story about silvie and a secret boss character who takes over the track!
Build 6 Will still be quite a chunky update with new tracks, a character, and a boat load of extras.
And then we are into Halloween with Spooky Lewd Kart 2! Which will bring a whole new collection of gifts for you to enjoy and a track a lot of people have been asking for since we showcased the designs!
As always thank you for the support. This month is going to be a fun one with new exciting features and our route to spooky month is looking hella lewd!