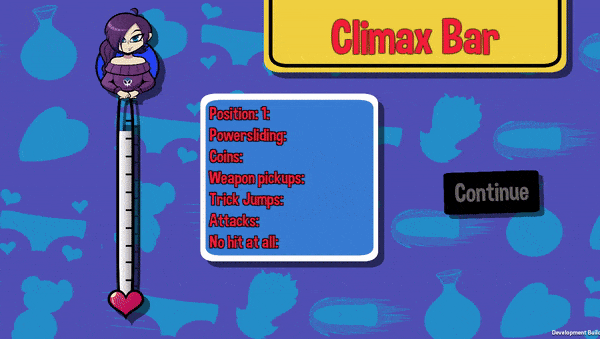 We are so close to the new build, just need to edge it a bit more. Build that pleasure if you catch my kart drift ;)
So we have perfected the Climax Bar. A way to reward you peeps who keep playing the game, with more unlocks such as characters and....a few other rewards....YEAH some special goodies will appear only on this bar and Im excited for you to bust the nut on this baby!
Give us a bit longer as we are just making sure all the bugs are removed and we finish adding in the last thicc droplets for you.
Thank you again for waiting on this build. Its been a tough road to get to this point and many ups and downs but we are starting to really be happy with the engine we have built.
The next big hurdle after this will be of course the next track which we will announce in the next Shady Kart Direct along with the finished second cup with playable second Pit Girl!
Again thank you for waiting peeps <3 you are amazing. More news of Kart and Shady Stuff as it comes so hang tight!